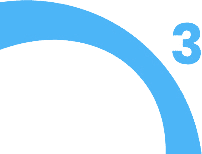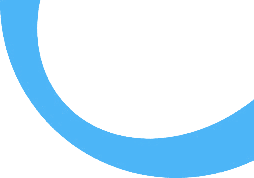 The Ozone process of therapy sessions is one of the most powerful methods of detoxifying and oxygenating the body in existence. Following an Ozone therapy session, the majority of people actually feel relaxed yet still energized. Clients will also experience effects related to enhancement of cellular immunity, as well as an increase in circulation and metabolism.
Oxygen is incredibly important for collagen along with elastin health. Increased oxygen supply to the skin helps restore natural elasticity and suppleness, which strengthens fibers creating an instant tightening effect.
Among the main factors for premature aging and wrinkling is the presence of toxins. Reducing these toxicity levels can help prevent this aging while at the same time reducing the effects of stress as a result of the stimulation of protective cell enzymes. Increased oxygen levels, from the Ozone process, stimulate development of skin cells revitalizing and rejuvenating the body.
Healing Crisis
Temporary discomfort during the body's process
of detoxification.
Before

It is important to prepare the body before ozone therapy, in order to achieve optimal results from the Ozone Therapy session. These rules and tips to consider before the therapy session can ensure pleasant, rejuvenating and successful session. Once therapy has begun, we will make sure everything is perfect, but clients need to play a role in making the body ready before the session begins.
Do not eat a large meal for at least one to two hours before ozone therapy. But make sure that there is some food in your stomach. When heat is applied directly to the abdomen, and even generally to the rest of the body as well, much-needed blood is diverted away from the digestive organs to the capillaries at the surface of the skin. Once this occurs, your food will tend to simply lie in the stomach and ferment.
The conflicting agendas of digesting and perspiring help explain why many people do not feel hungry on very hot days. They also help explain why people who eat large meals before entering the sauna don't sweat as easily as those with emptier bellies. The body prioritizes its needs; so when food must be digested, it doesn't easily give up its blood supply to the surface of the skin.
On the other hand, it is common for one to feel faint (and even nauseated) if one uses the sauna without having any food at all in the stomach, because blood sugar levels can dip too low. If you feel hungry just before entering the sauna, eat a small amount of something that is easily digestible (generally a carbohydrate, such as fruit, raw vegetables, sprouts, nuts, or sprouted bread). Some health care professionals believe that faintness in a sauna can be caused by electrolyte imbalance; so make sure your mineral intake is sufficient.
Just as it is unwise to drive a car or operate heavy machinery when under the influence of alcohol, you should not drink before ozone therapy. Alcohol increases the concentration of stress hormones in the blood and urine. Since sauna use by itself causes the body to increase its production of certain hormones, the higher hormone levels from the two sources combined can produce undesirable and unknown effects.
The changes induced by alcohol in the balance of hormones, neurotransmitters, and other bodily substances alters the function of the entire cardiovascular system. This can cause elevated or low blood pressure, rapid heartbeat, and/ or irregular heartbeat. Whereas sauna bathing is therapeutic partly because of its intensified effect on the cardiovascular system, when combined with alcohol consumption, the work load on the heart is so dramatically increased that rapid heart rate or even heart failure may occur.
Finally, alcohol is a diuretic. The last thing you want to do before entering a sauna is deplete your body's water stores. If you have been drinking, wait at least 24 hours, until the effects of the alcohol have worn off-and then use the sauna to detoxify.
Do not take "recreational" drugs. Tranquilizers, stimulants, and hallucinogens alter the body's metabolism and may not interact well with the heat of the sauna. Also, your responses to both your inner and outer environments can be dangerously altered so that you are unable to respond appropriately. If you are taking prescription medications, consult your pharmacist and your doctor to make sure you can use the sauna.
If you are extremely overheated from prior exercise, heavy physical labor, being in the sun, or for any other reason, rest for about 15 minutes and allow your body to cool to an appropriate level before entering the sauna. Heatstroke is the absolute extreme of body heating and should be avoided. Too much heat from any source will give you heatstroke.
Remove all jewelry: watches, necklaces, rings, earrings, body piercing metal. If metal gets hot enough, it can burn your skin. Also, tissues swell when the body is heated, so you may find that your rings will hurt or even become stuck on your finger.
Shower or bathe before ozone therapy. Your sweating experience will not be optimal if your skin is already covered with a film of toxins. Showering also helps keep the sauna clean.
Video Instructions Before Your Ozone Sauna
During
After